Posted in: Art, News | No Comments | Posted on June 19, 2018 by Mary Anne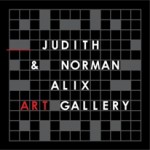 To register for the events below, please call 519-336-8127 ext. 3226
Current Exhibitions…
Homage: Donald Stuart
Neckpieces Inspired by Outstanding Canadian Women
June 1 – July 15, 2018
Influencing Identity: Tourism and the Group of Seven
May 4 – August 19, 2018
Art & Ideas Lecture: Influencing Identity – Tourism and the Group of Seven
with Caroline Rabideau
Thursday, June 21 | 7:00PM
FREE | Give what you can | Registration required
Spaces are limited
Rabideau presents a complementary lecture to the exhibition, Influencing Identity: Tourism and the Group of Seven. The talk will introduce the Group of Seven and their influence of Canada's emerging tourism economy in the early twentieth century. Topics discussed include marketing strategies designed to shape a national identity, and the implications of establishing an artistic vision of Canada through a narrow lens.
To register, please call 519-336-8127 ext. 3226
Guided Tour
Saturday, June 23 | 1:30-2:15PM
FREE | Give what you can | Registration Required
If you're looking for "the works", a guided tour is a perfect match for you. This is the whole buffet – from facts to playful explorations, this kind of tour gives you… well, everything. A Guided Tour can last anywhere from 45 to 60 minutes.
This tour's theme: Take this opportunity to have a guided in-depth look at the extraordinary neckpieces on display as part of Homage: Neckpieces Inspired by Outstanding Canadian Women.
Family Sunday:
Contour Drawing Challenge
Sunday, June 24 | 1:00-3:00PM
FREE | Suggested donation $5/family
Drop-in | Adult accompaniment required
Engage, discover, and create every Sunday afternoon from 1:00-3:00PM. All families are welcome to drop-in for an artist-facilitated studio activity, inspired by the gallery's exhibitions or seasonal themes.
This week's activity: A natural and free-hand way to draw, carefully observe the outline and shapes of a subject while slowly drawing its contours in a continuous line without looking at the paper. Marvel and admire the beauty in the natural shapes and forms that you create.
Family Sunday Red Dot Tour
Sunday, June 24 | 1:45-2:00PM
FREE | Give what you can | Drop-in
Why not try out the Family Red Dot – a quick experience that engages the whole family. Drop in is welcome, this is for all ages; all you have to do is show up. A Family Red Dot tour lasts about 15 minutes and is specifically designed with kids in mind.
This tour's theme: We will be taking a closer look at a selection of neckpieces from Homage: Neckpieces Inspired by Outstanding Canadian Women and the stories of the women that inspired them. (Emily Carr, Buffy Sainte-Marie and Malaya Akulukjuk)