Posted in: Art, News | No Comments | Posted on September 19, 2018 by Mary Anne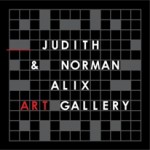 To register for the events below, please call 519-336-8127 ext. 3226
TNT: Try New Things
Freestyle Prints
September 19-20 | 4:00-6:00PM
FREE | Suggested donation of $10/week
Registration required | Spaces are limited
Develop your creative skills, make new friends, and explore your community. This program, which is led by local artists, is filled with a variety of exciting new experiences that will allow youth to discover new passions.
This weeks's activity: We're making prints in a way that is totally new to the JNAAG art studio in this session. Use layers of paint, drawing tools and found objects, just about anything to create experimental prints.
To register, please call 519-336-8127 ext. 3226
In Conversation with John Kissick
Thursday, September 20 | 7:00PM
FREE | Registration required | Spaces are limited
John Kissick returns to the JNAAG for an artist talk.
Kissick will discuss his trajectory as an artist, the evolution of his paintings and inspirations behind his work. In addition to his expansive record of exhibitions, and written contributions to the world of art history and art criticism, Kissick has received awards and held numerous academic posts. Read more below.
To register, please call 519-336-8127 ext. 3226
Screen Prints 101 for Adults
with Emily Lardner
Saturday, September 22
11:30AM-3:30PM
Light snacks and refreshments included
$95 (+tax) | Membership discount
Spaces are limited | Pre-registration is required
Ages 19 and up
Learn the art of silk-screening and create designs that you can print on totes, t-shirts or use in mixed media masterpieces.
To register, please call 519-336-8127 ext. 3226
Family Sunday:
Assemblage Tiles
Sunday, September 23 | 1:00-3:00PM
FREE | Suggested donation $5/family
Drop-in | Adult accompaniment required
Engage, discover, and create every Sunday afternoon from 1:00-3:00PM. All families are welcome to drop-in for an artist-facilitated studio activity, inspired by the gallery's exhibitions or seasonal themes.
This week's theme: Use small items collected from around the house to assemble an abstract composition. Place and glue the bits to compose and achieve balance, symmetry and repetition on your tile. Paint your tile one of your favourite colours to bring it all together. This makes a great family project.
Slow View Tour:
Jaime Angelopoulos
Thursday, September 27 | 7:00-7:30PM
FREE | Give what you can
Registration required
With a new take on the tour, a Slow View will allow your mind to settle on one work and rediscover the joy of looking at art. The tour will be led by a trained facilitator
Art Pod Session 1:
Magnetic 3-D Balancing Sculptures
Thursday, September 27 | 5:00-5:45PM
Ages 9 – 16
Early arrival welcome at 4:30PM
Free | Give what you can
Registration required | Spaces are limited
The Art Pod program invites youth with special needs, and an interest in fine arts, to explore art mediums through self-expression. The program creates an opportunity for participants to develop new artistic skills and take part in a positive recreational experience within an art gallery setting.
Requirements: Caregiver or respite worker is required to provide support during the Art Pod workshop. Participants should be able to follow one-step directions.
This months activity: Using mostly recycled materials we'll create abstract balancing sculptures that can be rebuilt over and over again. We'll explore angle, weight, position and spaces while using magnets.
The Basics:
Contemporary Painting
with John Kissick
Thursday, October 4, 2018 | 7:00PM
Free | Registration required | Spaces are limited
This discussion will break down some of the fundamental mystery behind abstract painting. This series is led by John Kissick, author of 'Art: Context and Criticism', editor of the Penn State Journal of Contemporary Criticism and regular contributor to the New Art Examiner.
He has received awards from the Ontario Association
of Art Galleries and nominated for National Magazine Awards. Kissick has held numerous academic posts, including Head of Critical Studies at Penn State University School of Visual Arts, Dean of the Faculty of Art at the Ontario College of Art & Design, Director of the School of Fine art and Music at the University of Guelph and was elected in the Royal Canadian Academy for the Arts in 2005.
Cartooning, Fine Arts, and Video Games
with Jesse Jacobs & James Kirkpatrick
Thursday, November 15, 2018 | 7:00PM
Free | Registration required | Spaces are limited
Award winning graphic novelist Jesse Jacobs joins artist and musician James Kirkpatrick to discuss how their creative processes, mutual influences, and shared community have lead to their collaboration on the upcoming video game Spinch.
Jesse Jacobs studied art at the Nova Scotia College of Art and Design. He is the author of the comic books By This shall You Know Him, Safari Honeymoon, and Crawl Space (Koyama Press). He has recently transitioned into the world of video game design, and his first project, Spinch, will be available December 2018. His drawings have appeared in The New York Times, The Pitchfork Review, McSweeney's Quarterly, and Le Monde Diplomatique. He currently lives in London, Ontario.
James Kirkpatrick is known for his participation in the early Canadian graffiti movement and as avant-gard hip-hop artist "Thesis Sahib". He works in a variety of media including drawing, painting, sculpture, zines, maskmaking and experimental sound improvisation. By combining his 2D aesthetic with custom-built circuit-bentelectronics, Kirkpatrick creates sculptures that function as both musical instruments and experimental sound machines. The sculptures are extensions of his drawing and painting practice and are also used in collaborations and live performances. Kirkpatrick currently lives and maintains a studio in London and has exhibited his work throughout the USA and Canada.
Playing the World
A look at the artistic practice of James Kirkpatrick with curator Lisa Daniels
Thursday, November 22, 2018 | 7:00PM
Free | Registration required | Spaces are limited
What if the finished art work (or the exhibition) is no longer considered the end result of a process, but rather a place of production and collaboration? Lisa Daniels, the curator of To the Unseen Future will ponder the artistic practice of James Kirkpatrick within the idea of postproduction – a practice that is characterized by artist's who work with objects, ideas, and images already in circulation and require the collaboration of the viewer to use the work in order to complete it