Posted in: Local Talent, News | No Comments | Posted on March 3, 2020 by Mary Anne
POSTED MARCH 3rd – Every Saturday, Paul Knapp will be hosting an open jam from 2-6 at Dempsey Bar. Meat raffle begins at 3pm. Buy a bev and receive a ticket for the meat!! All jammers are welcome. Drink specials as well as the kitchen will be open. Come out have some fun.
POSTED JANUARY 9th – The Sarnia Legion has a Jam Session every third Saturday from 1:00 to 4:00 p.m.
Come by and listen or bring your instrument and or voice and join in .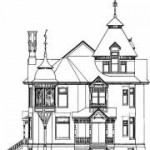 Posted Feb. 20 – temporarily not hosting Open Stage while renovations are going in the Turret Room.
POSTED MONDAY, JANUARY 13TH – Open Stage resumes for the New Year at The Lawrence House Centre for the Arts – in the Turret Room upstairs. Happens on the 2nd Monday of the month and again next Monday, the 3rd Monday, with host Gregger Botting:
Admission is free. Musicians, poets, storytellers, writers are welcome to the microphone to perform in a quiet intimate setting. Audience members who enjoy music and words are welcome to listen!
The days are getting longer and there are only 48 days left until Spring, so it is a great time to get out!
POSTED WEDNESDAY, JANUARY 15th – @ Blue Line on Front Street.  Every Tuesday night starting at 7:00 p.m.  Join all of Sarnia's locals for a great new place to share live covers and originals, welcome to all who wish to perform! Hosted by Beer Store Money.