Posted in: Art, Concerts & Events, Friends & Neighbours, Local Talent, Workshops/Classes/Talks | No Comments | Posted on July 27, 2018 by Mary Anne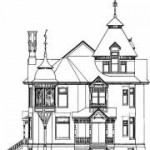 Open Stage hosted by Missy Burgess will resume in the fall.
Registration is open for  Summer Art Camp in July and August. These programs offered at the Lawrence House by the City of Sarnia Parks and Recreation Department are for children ages 6 – 12. Registration is in person at City Hall or online at: online-registration. For more information please phone the City Parks and Recreation Department: 519-339-1850.
Summer Art Camp
Ages: 6-12 years
Time: 9:00 am – 4:00 pm
Cost: $155 per week
Week 1: Tuesday, July 3 – Friday, July 6 (4 day week, $125) Fairies, Gnomes and Wizards,
Week 2: Monday, July 9 – Friday, July 13 Frozen Frontiers,
Week 3: Monday, July 16 – Friday, July 20 Once Upon a Time,
Week 4: Monday, July 23 – Friday, July 27 Adventures in Colour,
Week 5: Monday, July 30 – Friday, August 3 African Safari,
Week 6: Tuesday, August 7 – Friday, August 10 (4 day week, $125) All That Art,
Week 7: Monday, August 13 – Friday, August 17 First Nations of the World,
Week 8: Monday, August 20 – Friday, August 24 Ocean Explorers,
Please provide your child with a lunch, morning and afternoon snack. NOTE: NO NUTS PLEASE!
Depending on weather conditions, there will be a break outdoors, within the grounds of the Lawrence House, so it is important that your child dress accordingly. We recommend that the artists wear older clothing or bring a cover up.
This information is also available on our web site: http://lawrencehouse.ca/childrens-art.html
Be sure to register early as these programs fill up quickly!