@ Cheeky Monkey – 130 Christian St. N – 7:00 – 9:00 pm – The Buck Brothers Ensemble playing live in-store
@ Royal Canadian Legion Branch #62 – 286 North front Street – 8:00 – 11:59 pm – The Sarnia Kitchen Party Band. Join us downstairs at the Sarnia Legion for some great music and dancing!
@ Zzas Pizza Bistro – 7:00 – 9:00 pm – Blackmore & Blackmore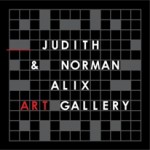 @ JUDITH & NORMAN ALIX ART GALLERY – 147 Lochiel Street – 6:00-9:00 PM – FREE | Give what you can | Fun for the whole family.
Be sure to mark the Judith & Norman Alix Art Gallery on your First Friday map. The gallery is open late every First Friday until 9:00PM. Join us as we welcome our newest exhibition, Un-censored – Tom Hodgson: the drawing room.
Tom Hodgson, Untitled, c. 1990, pencil, charcoal, and pastel on paper, from the collection of the Judith & Norman Alix Art Gallery
Un-censored is an exhibition of captivating figure drawings, never previously exhibited, by famed Canadian artist, Tom Hodgson. Though Hodgson is predominantly known as a Canadian abstract painter and member of the Painters Eleven (1953), his fondness of life drawing was evident as his studio, The Pit, became a hotspot for Toronto's artistic and business milieu in the 1970s. Hodgson was responsible for establishing Toronto's longest running life drawing class, housed at the Gladstone Hotel for the past thirty years. Still in endurance today, the drawing class is a relic of the Canadian art scene.