@ CHEEKY MONKEY – 7 – 9:00 PM – Reminiscence is a group of young musicians who met in the music department at LCCVI high school. They enjoy arranging and playing a variety of music (funk, mo-town, pop, jazz, and more). Reminiscence is made up of Noah McRobert on saxophone, Wesley Langstaff on Trombone, Abby Mills on Bass, Julianne Breen on keyboard, and Ryan Breen on drums.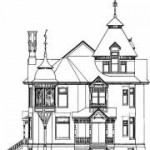 @ THE LAWRENCE HOUSE CENTRE FOR THE ARTS – The 
Floyd Gibson Juried Exhibitio
n of art  will open First Friday, January 5, 2018, from 6 to 9 pm with the Mayors Awards being announced at 7 pm.  Jurors are Jane Hunter, Mary Groombridge and Mary Kilbreath. There shall be three cash awards ($250, $150 and $100) and two honourable mentions.
@ ZZAS PIZZA BISTRO – 7-9:00 PM – Mike Blackmore
ALSO OPEN…
… ARTOPIA – Gallery & Framing
… Limbo Lounge
… Up's N Downs